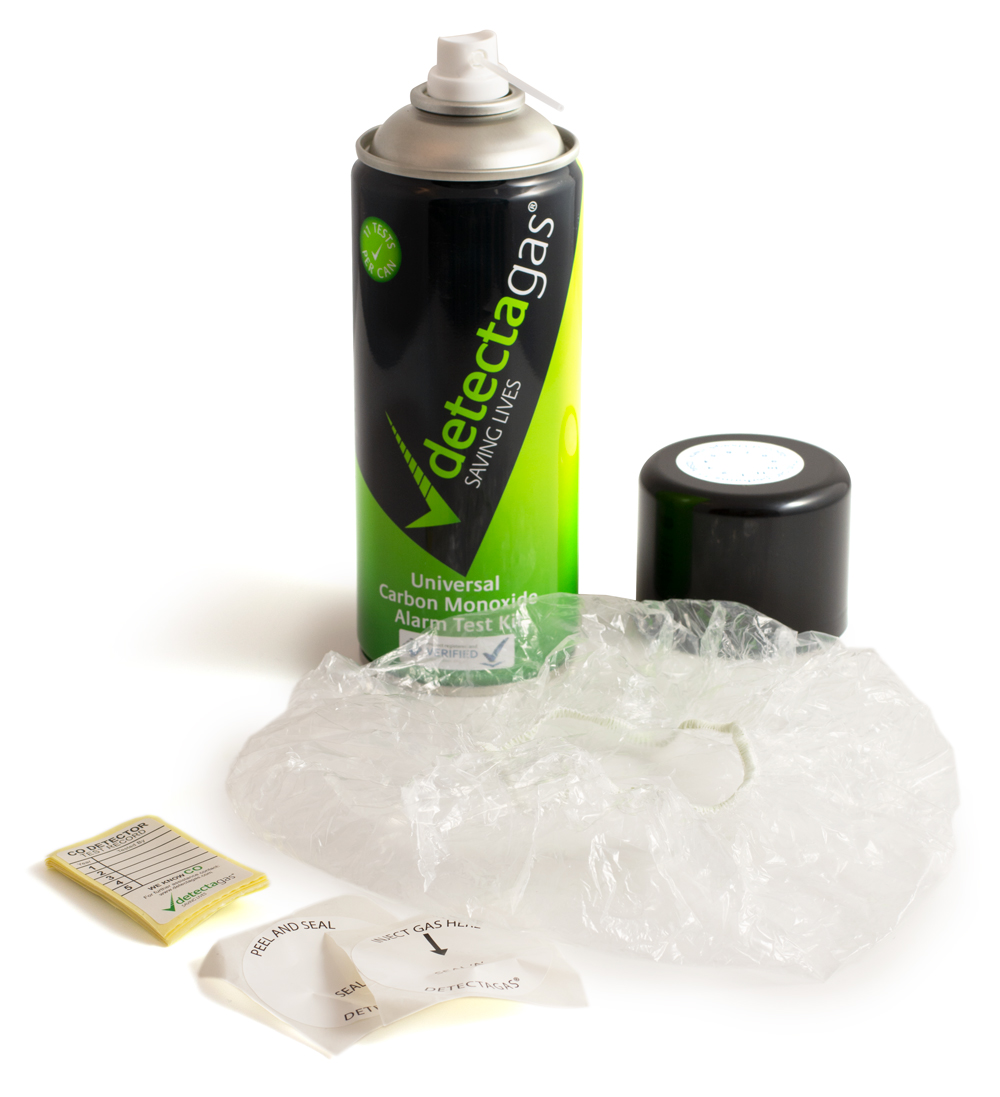 Detectagas
®

CO Alarm Test Kit (DG2)

Carbon Monoxide is invisible, and deadly. Install a CO alarm and regularly perform a CO alarm test to check that both its battery and gas sensor is working to protect you and those around you.

Every bit as important as a smoke alarm, the early warning of a properly installed and regularly tested CO alarm can give you can make the difference between life and death.

From October 1st 2015 it become law that UK landlords will be required to install working Carbon Monoxide alarms and to make sure they are regularly tested to ensure they work when it counts.

The sensor in a CO alarm lasts around five years and many of the alarms already installed in the UK are over 5 years old. The test button on a CO alarm does not fully test the sensor with carbon monoxide nor does it prove that contaminated air is reaching the sensor via the casing vents, it only tests the battery and buzzer. Several independent reports have stated failure rates in CO alarm sensors which were less than a few years old. Most CO alarms are supplied with up to a ten year warranty, however pressing the test button will indicate the alarm is working when in fact it may not be.

Detectagas® is our multi-award winning, patented universal test kit for use with all domestic CO alarms. It safely tests the battery and sensor in your alarm to ensure it will alarm if CO becomes present. Our calibrated test gas kit enables users to safely test CO alarms as you cannot safely generate a controlled and sufficient amount of CO by any other method without risk of harm.
Supplied in 400ml (11 calibrated tests)

Simple to use

Entirely safe

Sensor inclusive test

Calibrated test gas

11 tests per can

Low cost per test

Sensor tests all CO alarms manufactured to BS EN 50291 & UL 2034