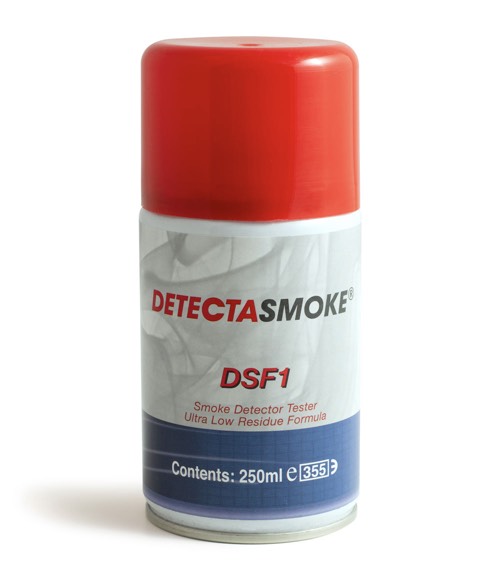 Detectasmoke
®

(DSF1)

Detectasmoke® DSF1 our, ultra low residue formula Smoke and Fire alarm test aerosol was born out of customer demand and is used across many industries which include: Fire and Security, Maintenance and Marine to regularly test their Fire Security Systems. This product is manufacturer and service company endorsed and is compatible with all leading pole delivery systems.

A synthetic smoke aerosol which delivers particles imitating those found in real smoke to the detector.

Suitable for all pole delivery systems and hand held use.

Supplied in 250ml + 150ml (DSF2)

Ultra low residue formula

Fast response & clearing time

Alarm manufacturer & service company endorsed

Compatible with all leading pole delivery systems