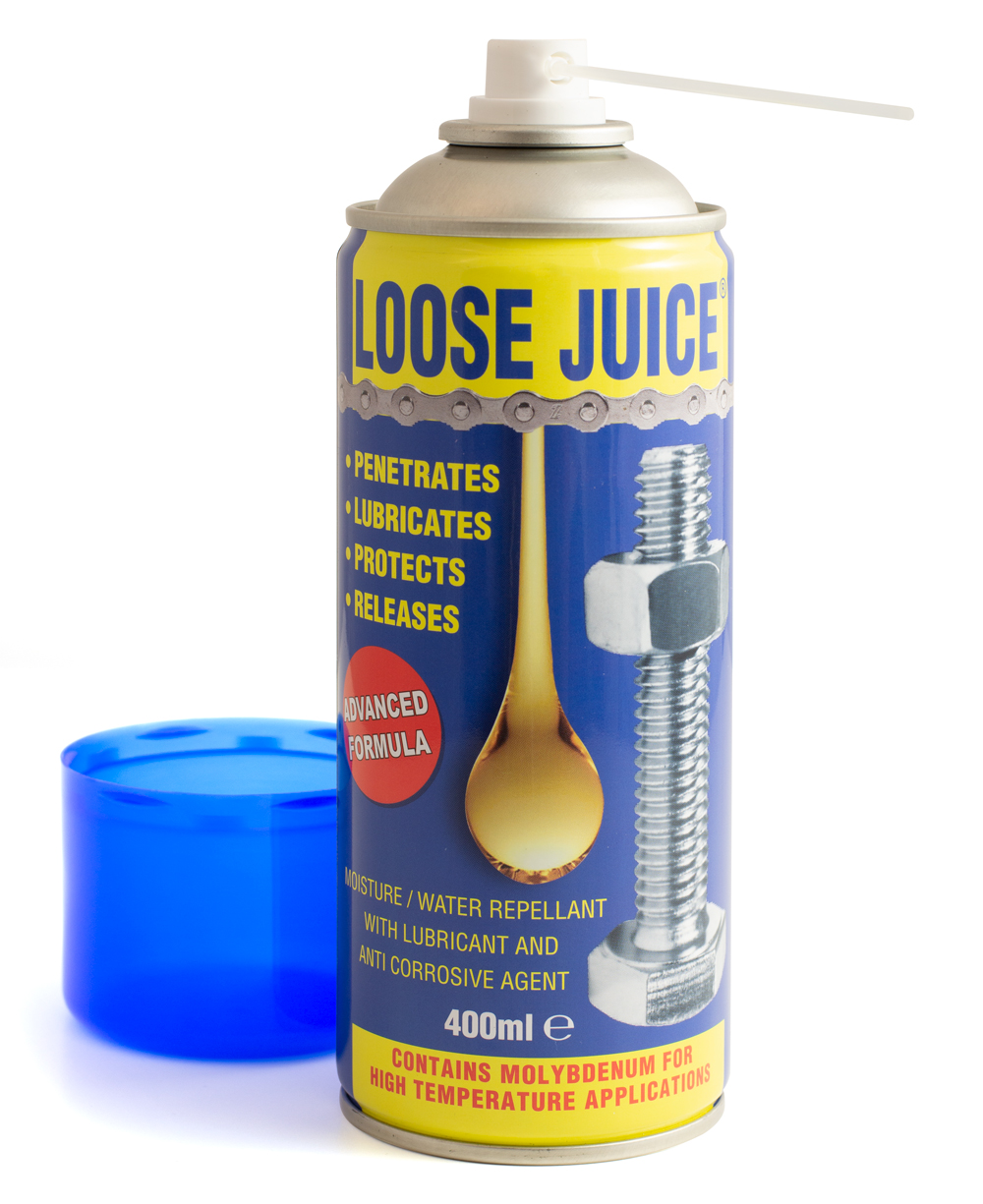 Loose Juice
®
PENETRATES

LUBRICATES

PROTECTS

RELEASES
Boasting enhanced performance in water displacement, lubrication, and (naturally) the excellent penetrative qualities you would expect from the name, it still gets the job done even when things are too hot to handle: keeping up under the pressure of high temperature.

Loose Juice® has over 2000 practical applications, and is custom designed for everyone in almost all fields: Domestic or industrial, professional or hobbyist – whether it's DIY, general maintenance or advanced engineering, Loose Juice® can always ensure a slick and frictionless delivery.

Supplied in 400ml.

CONTAINS MOLYBDENUM
FOR HIGH TEMPERATURE APPLICATIONS
INSTRUCTIONS FOR USE:
JUST SPRAY IT!