We know CO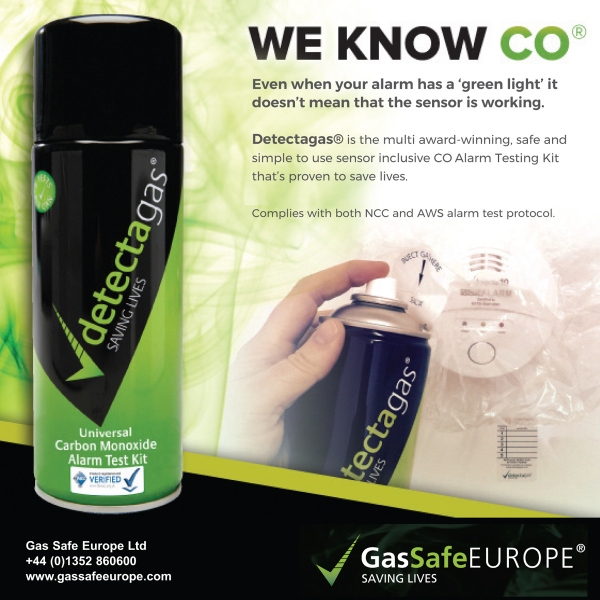 Carbon Monoxide Awareness Week is a timely reminder for everyone to make sure that all their CO Alarms are providing adequate protection from this silent killer.

Did you know that… pressing the 'test' button doesn't necessarily mean that your CO alarm is working effectively?

Irrespective of whether the alarm is within warranty the all-important sensors that detect CO only have a limited shelf life – which is why sensor inclusive testing is vital to ensure your alarm is 'fit for purpose' and conforms to the latest legislation.

Detectagas® is the multi-award winning, safe and simple to use Carbon Monoxide Alarm Testing Kit that's proven to accurately check that the sensor inside the alarm is still working correctly.

To find out more click here

Dectectagas® is part of the award-winning "Detecta® Range" developed exclusively by Gas Safe Europe Ltd.