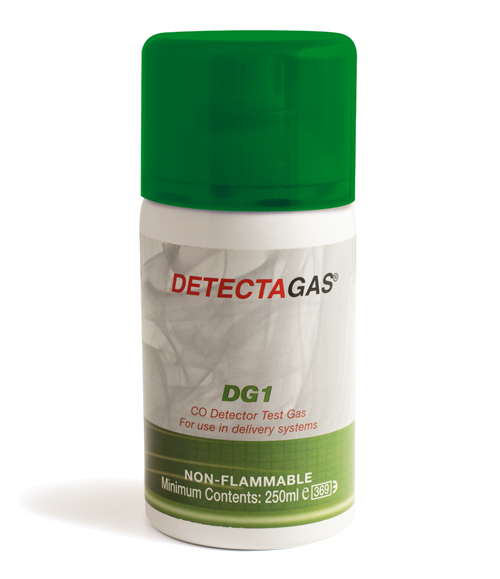 Detectagas
®

(DG1)

The Detectagas® 250ml CO DG1 is for testing ceiling mounted Fire Detecting CO alarms and designed to be compatible with all pole delivery devices.

The trigger point for Fire Detecting CO alarms is very low compared to domestic CO alarms and instant rather than delayed. The level of CO in DG1 is therefore very low and not suitable for testing domestic CO alarms.

Testing domestic CO alarms requires Detectagas® DG2 which has a higher level of CO and a shroud to contain the test gas for up to 3 minutes.

Designed to test CO detecting, ceiling mounted fire alarms.
Not suitable for conduct tests on domestic CO alarms.

Supplied in 250ml

Non flammable

Detector manufacturer approved

Compatible with all leading pole delivery systems